Memorial Bonfire
Saturday June 25, 5-9
or as long as fun stories are flowing.
Located at Barnyard Buddies
10132 235th st W. Lakeville, Mn 55044
As per Moms last wishes, mom did not want a
typical funeral. We talked about what she wanted and she gave me detailed instructions.
We are going to make it happen Eunice Petter style.
Food,
We went into details about her
favorite foods.
Before we go any further, YES pistachio salad will be served. If mom ever went to a pot luck or had one of her famous bonfires or parties pistachio salad was ALWAYS served.
The grill we be going in
Donny Petter fashion.
Refreshments will be served.
If you have a special refreshment you enjoy, please bring that.
Stories around the bonfire.
Mom wanted funny stories around the bonfire.
She wanted people to lauph and have fun.
Please bring stories and memories of mom.
Also........If you can send me pictures, stories, anything about mom and we will have them on boards and read them around the bonfire. Send them to barnyardbuddiesmn@gmail.com
Animals
For many years I would bring baby animals over to moms, The glow and smiles were endless. Animals always brighten
peoples day.
Her first question when I would get over there at night would be about the animals.
She always loved animals.
Our whole ranch will be open for kids and adults to feed and play with.
Pony rides, Jumpies
If you would like to bring kids, we will have our bounce house up and ready for the kids.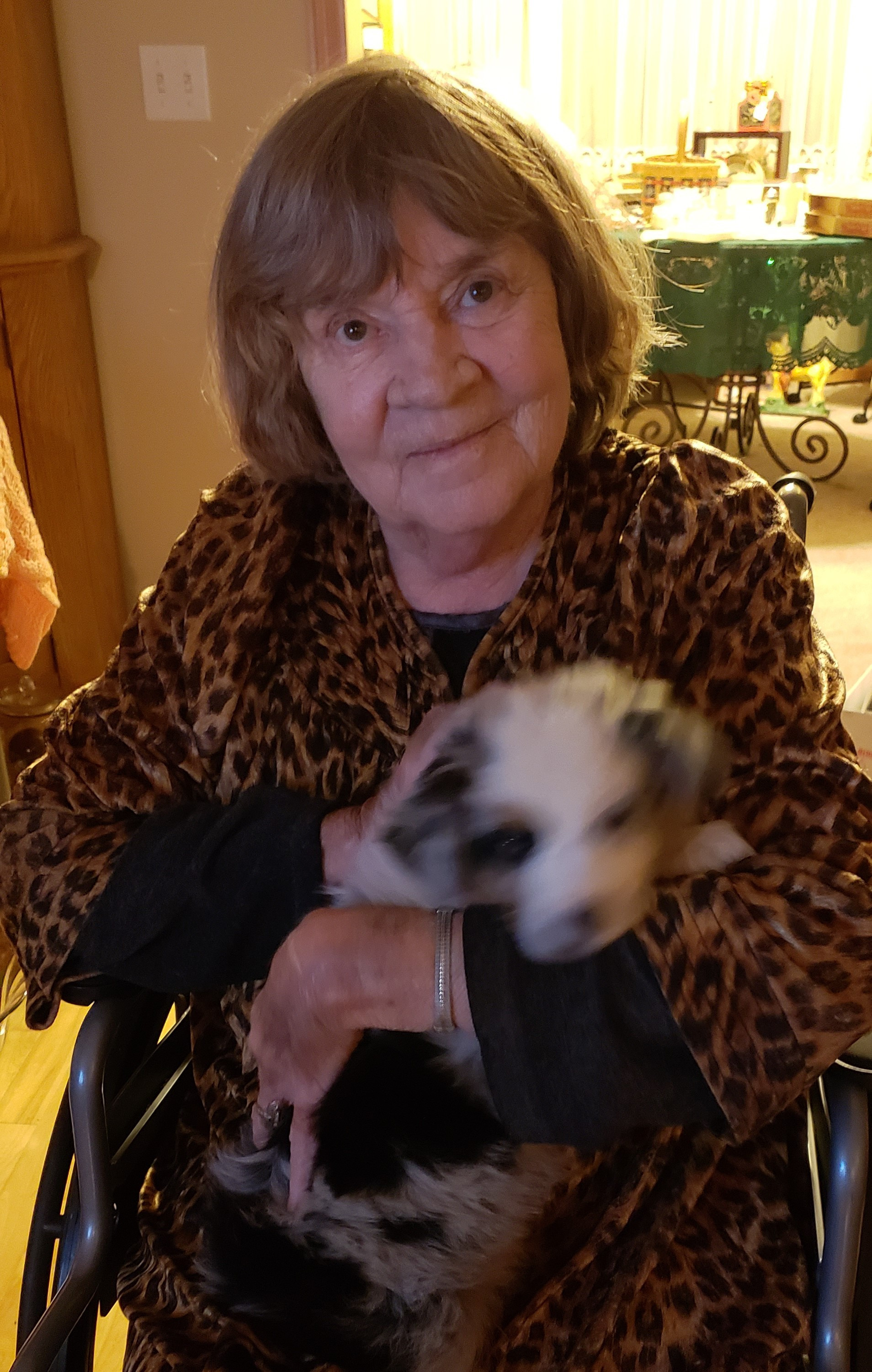 Come one, come all.
Handicap parking right next to the bonfire/saloon area is available.
Bring a dish or a wine cooler to share. She loved pot-lucks.
See you
June 25th. 2022
Send stories, memories or pictures to barnyardbuddiesmn@gmail.com.
Music
Elvis, Statler Brothers, Johnny Horton, Kenny Rogers, all her favorites.